SAFETY VALVE FRUIT JAR CO.

The Safety Valve Fruit Jar Company was located in Salem, New Jersey. According to the ad below you could purchase 24 jars for $ 2.25 anywhere east of the Mississippi River.

Below is a ad for Safety Valve Fruit Jar from 1909.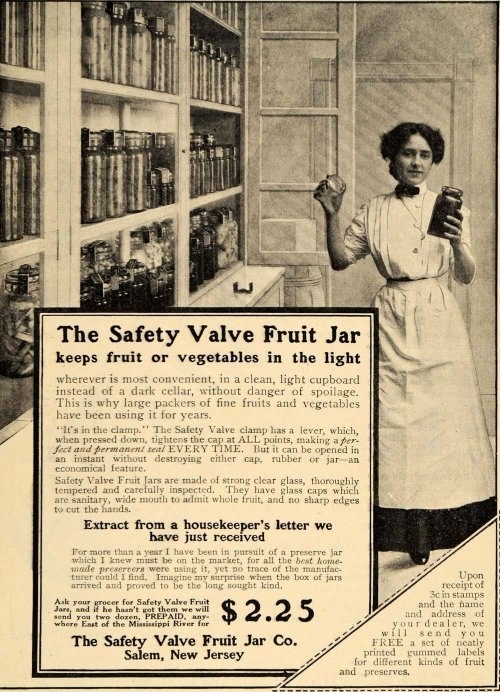 Below is a half gallon, quart, pint and a half pint jar.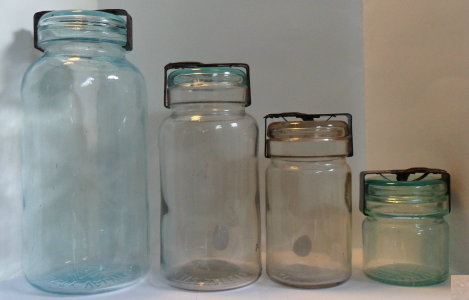 . These jars also come in the sizes 1/4 pint and a 12oz. Besides the colors of clear and aqua they also come in the colors of cornflower blue, emerald green and amber which are more scarcer.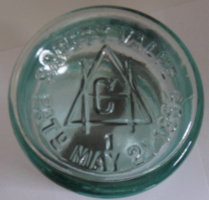 . Photo of the base of these jars. Its embossed Safety Valve Patd May 21 1895 H C over a triangle.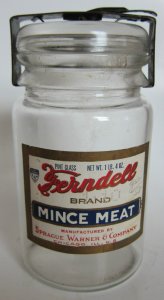 . Labeled jar using the safety valve clamp.

References:

Frank & Frank Jr. (Wicker) Fruit Jar Collection. (No longer have).