JOHN MOFFAT: PHOENIX BITTERS
John Moffat was listed as a physician and the sole proprietor of Moffat Phoenix Bitters. John was born on August 3 1788. He was selling his medicine which he called Moffat Phoenix Bitters in the 1830s. He would advertise heavily claiming that his bitters medicine was an "universal cure" His business was located at 333 Broadway Street New York City and his residence at 125 Fifth Ave. His bitters would become very successful. John would die in November 3 1863.
John's son William who was born in March 17 1818 would take control of the business in 1838. By 1845 the company introduced Moffat's Vegetable Pills and also the Moffat's Almanac where he would promote patent medicines along with his bitters. In 1862 the company would patent Moffat's Phoenix Bitters. The same year William Moffat would die on April 11 1862.
Below are photos of an open pontil bottle along with a smooth base variant. These two bottles are embossed JOHN MOFFAT / PRICE 1.00 / PHOENIX BITTERS / NEW YORK.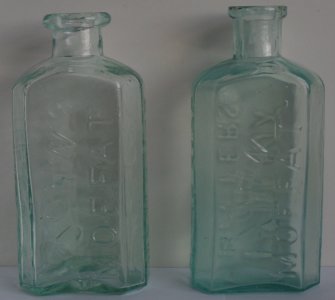 .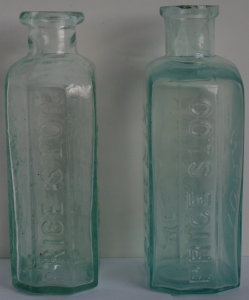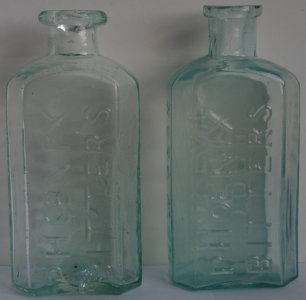 .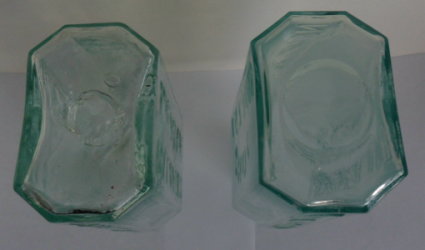 There are Moffat bottles which come in the shades of green and olive greens along with dark amber. You can refer to www.peachridgeglass.com for photos of these colors.
Below is an 1844 Moffat Almanac along with two newspaper ads. Both ads are from the 1860s.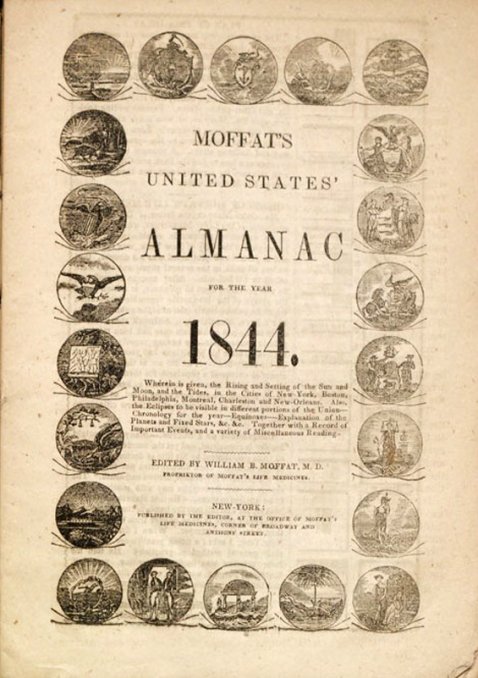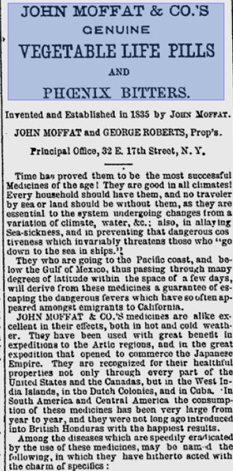 References:
New York Historical Society.
New York City Directories.
The Evening Express Lancaster Pa. Dec
6 1860.
The Golden Era Newspaper San Francisco Cal. Sunday March 5 1865.
www.peachridgeglass.com
Frank & Frank Jr. (Wicker) Bottle Collection.