Victorian Die Cut Calling Cards.
Below are several pages of Victorian die cut calling cards from the 1890s to around 1930. Most of these were made in Germany and exported to the United States. These fancy cards were very popular with the upper class person. The detail of workmanship and substance is quite interesting.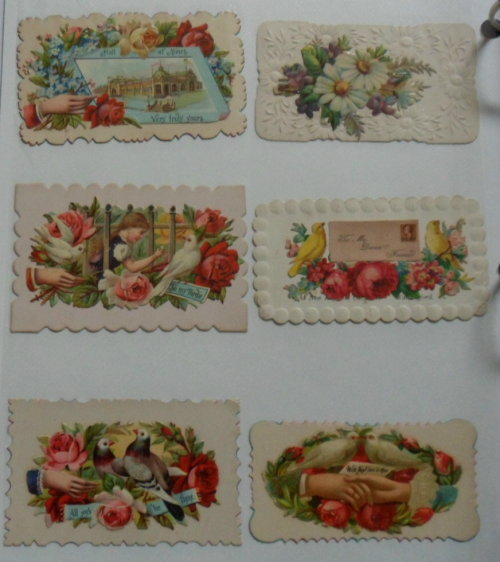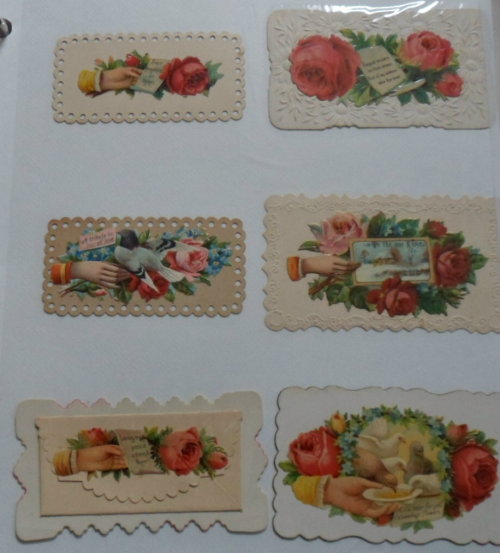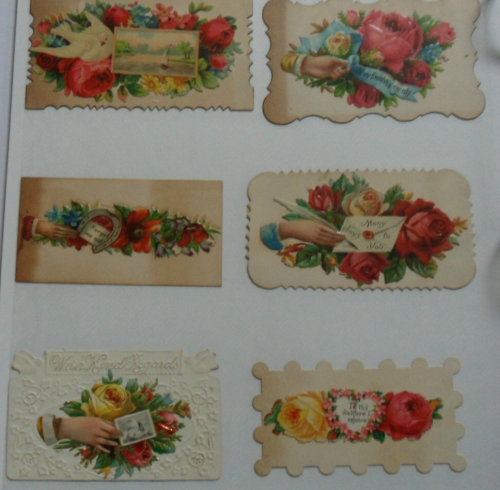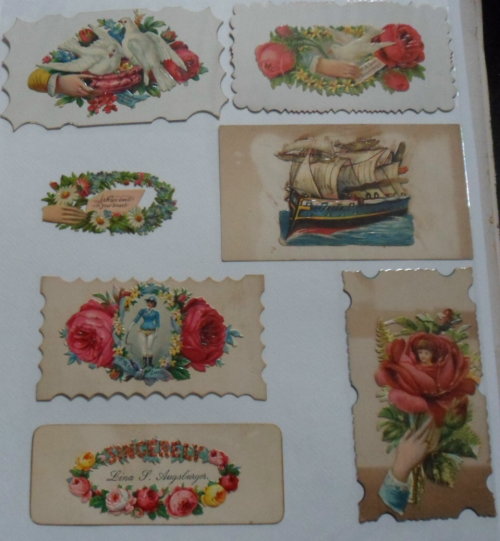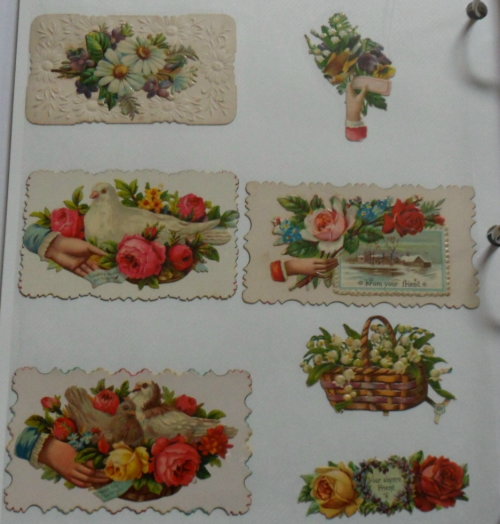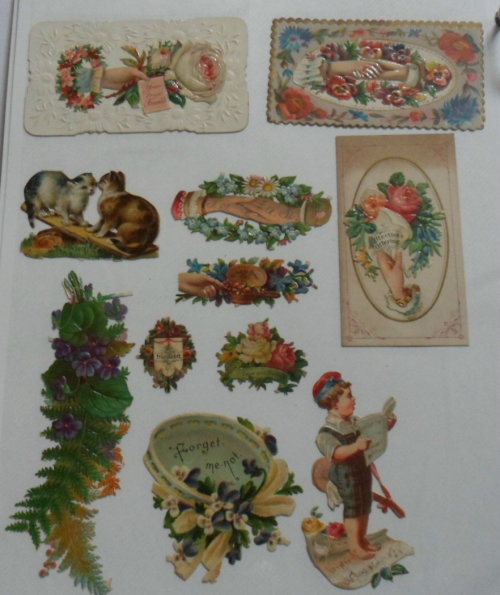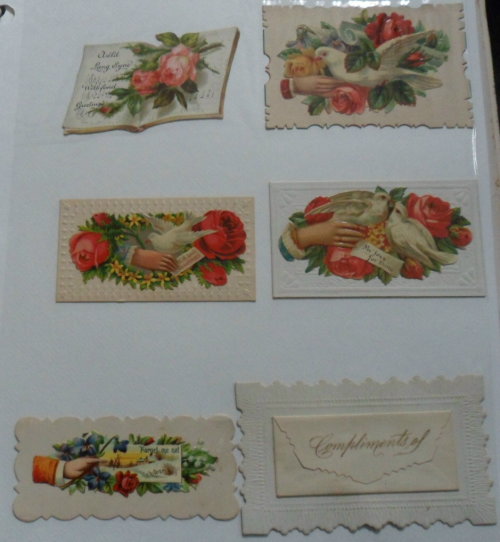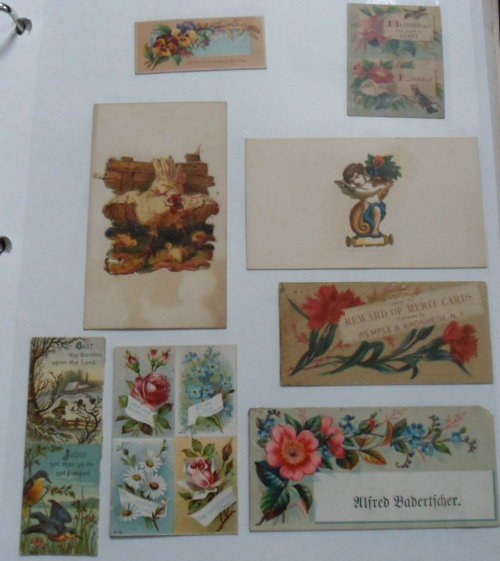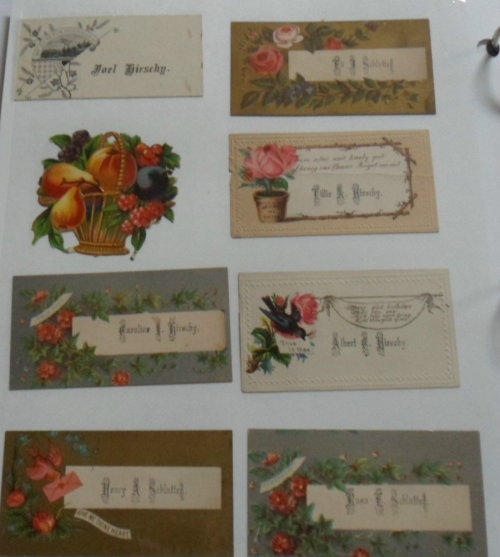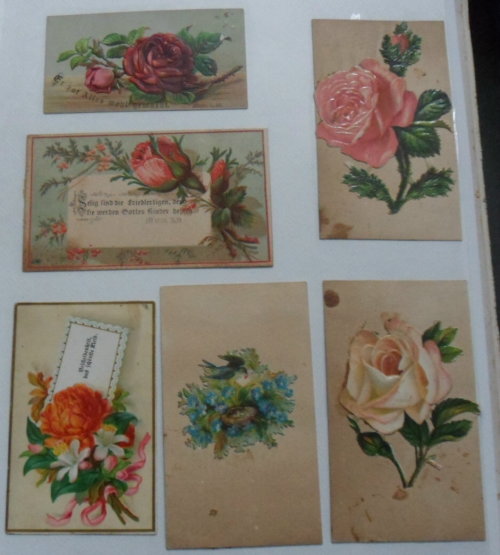 References:
Frank & Frank Jr(Wicker) . Vintage Paper Collection.