DR MACKENZIE'S: WILD CHERRY BITTERS

Here is a bitters bottle that I as of now I can't find anything about. It is embossed DR. MACKENZIE'S / WILD CHERRY / BITTERS / CHICAGO. According to a label example the company of this product was the A. Bauer & Co. located at 158 East Huron Street Chicago, Ill.

New information added. A labled examples reads J. Schaefer & Co. Wentworth Ave. Chicago.

Below are photos of this sun colored amethyst bottle.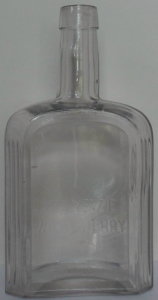 .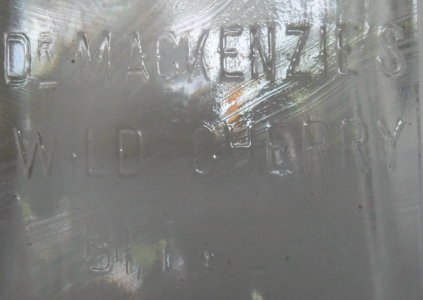 This bottle is the same shape as the Russell Med. Co. // Pepsin Calisaya Bitters which is also from Chicago. For more about Russell Med. Co. refer to article # 85
References:
Bitters Bottles by Caryln Ring & W. C. Ham.
Frank & Frank Jr. (Wicker) Bottle Collection.