GEORGE W. HELME: HELME'S RAILROAD MILLS COMPANY: TOBACCO SNUFF JAR

George Washington Helme was born May 18, 1822 in Kingston, Pa. George quit school at the age of 16 and went to work as a clerk for Asa Packer who was a wealthy contractor. In 1851 he moved to Shreveport, Louisiana and became a member of the Louisiana Bar. By 1852 he opened up a law office. In 1858 he would marry Margaret Appleby whose father was Leonard Appleby from Spotswood, New Jersey. Leonard established the Railroad Mill in 1825. This tobacco mill is thought to be one of the earliest snuff mills in the country at that time.

In 1866 George Helme partner with his brother in law Jacob Appleby involving the Railroad Mill property. By 1872 George was the sole owner. He would continue running the Railroad Mill until the late 1880s. George would purchase the property between Jamesburg and Spotswood which today is the city of Helmetta. This is where he would have a new Snuff Mill built along with 105 homes for his workers. He named the town after his family surname (Helme) and his daughter Antoinetta ('etta").

Below is a photo of the Railroad Snuff Mill 1890.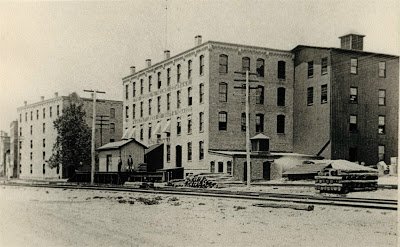 On June 13 1893 George would pass away of a heart attack. Over 1500 people attended his funeral.

It was reported in the Jamesburg Record Newspaper that George was the second wealthiest man in New Jersey.

February 1900 the American Snuff purchased the George W. Helme Company. In May 1900 the George W. Helme Company was dissolved but still continued under the name George W. Helme Company.

George's son George A. Helme became president of the company. The last Helme to serve as a director of the company was George A. son James B. Helme who died in 1956. In 1986 the company was purchased by the American Maize Products. The Mill continued until 1993.

Below are photos of some of their bottles, jars and crocks.

This jar is embossed Helme's Railroad Mills.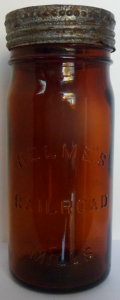 .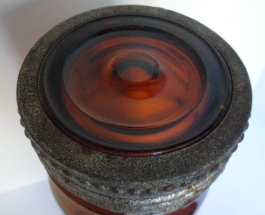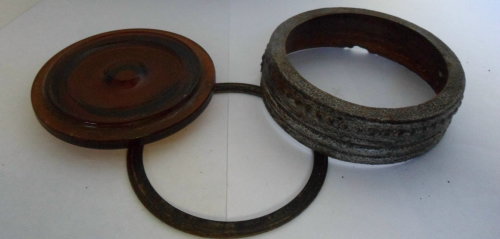 The jar below the base is marked Lorillard P. Co. The lid is embossed Geo. W. Helme Co. of New Jrsey Patented July 16 1872.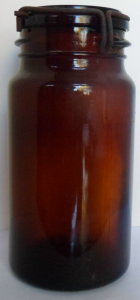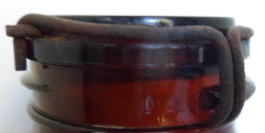 .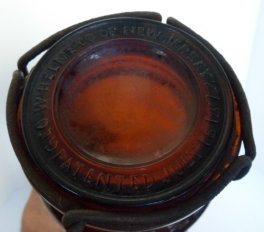 Below is a lid embossed American Snuff Co. of New Jersey Pat July 16 1872.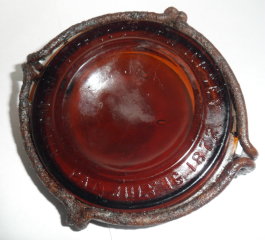 .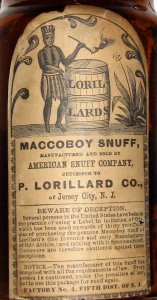 Below is a 1 quart crock.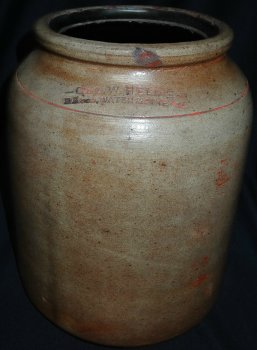 .

Below is a 1 gallon crock counter display. Lorillard Tobacco Co. Maccoboy Snuff Helme Co.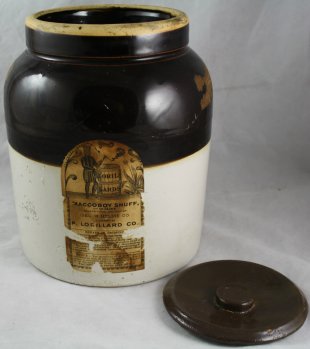 .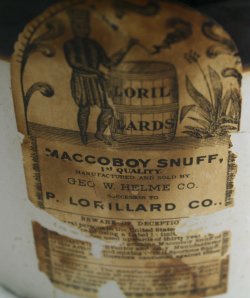 Below are two clear glass snuff jars.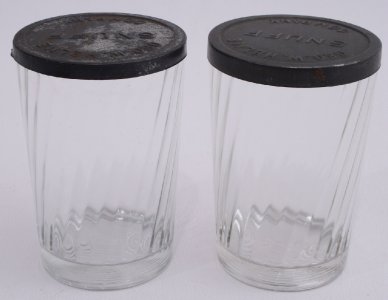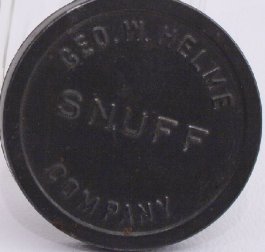 .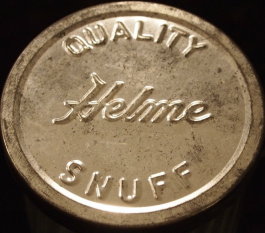 Below is a Helme snuff bottle.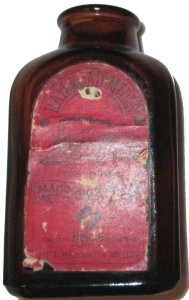 .Courtesy of ebay.



Below are some trade cards from the company. Courtesy of ebay.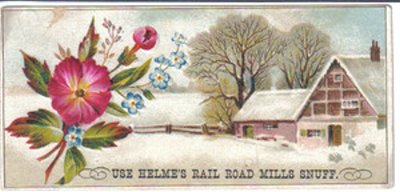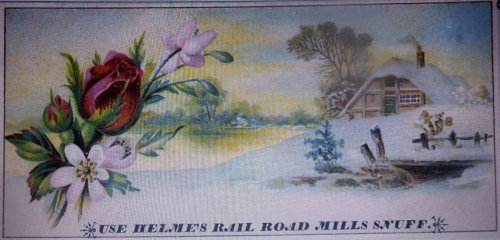 References:

Tobacco Town, George W. Helme Snuff Mill.

Jamesburg Record Newspapers.

Frank & Frank Jr. (Wicker) Jar Collection. No longer have.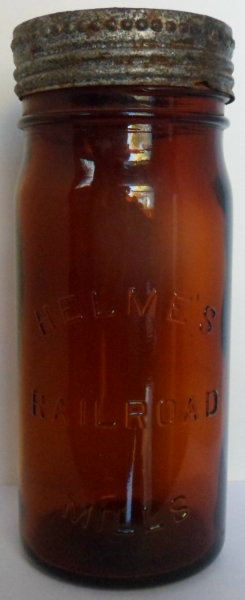 ..