FINLAY BREWING COMPANY: TOLEDO, OHIO BEER

William J. Finley started a small brewery in 1853 located at the corner of Summit and Cedar Streets in Toledo, Ohio. In 1876 Finley partnered with Zahn to become Finley & Zahn. This partnership lasted until 1880. From 1880 to 1884 the companies name returned to Wm. J. Finley. By 1884 the name changed to the Finley Brewing Company. In 1889 the company installed refrigerating machinery. In 1904 the Huebner-Toledo Breweries Company purchased the Finley Brewing Company. The plant continued under Huebner-Toledo Breweries Company until 1919.

Below is a photo of the Finley Brewing Company. Courtesy of ohiobrewerian.com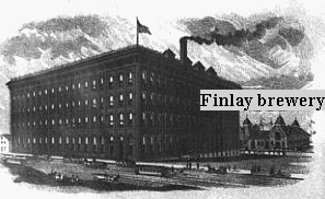 Below is a photo of William J. Finley Sr. and William J. Finley. Courtesy of ohiobrewerian.com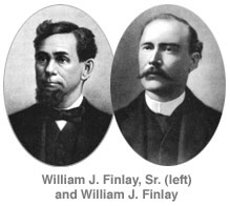 Prior to 1869 the company was brewing Ale and Porters. In 1870 a bottling department was added and Lagers were being brewed and bottled. William J. Finley Sr. nephew William J. Finley would manage the company.

Below is a trade card.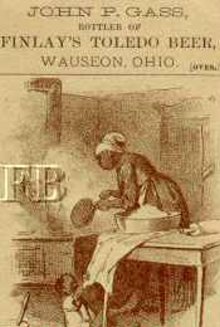 . There were several breweries that brewed Finlay Beer.

Below are photos of one of their bottles. This amber bottle is embossed in a slug plate The Finley / Brewing Co. / Toledo, Ohio.



.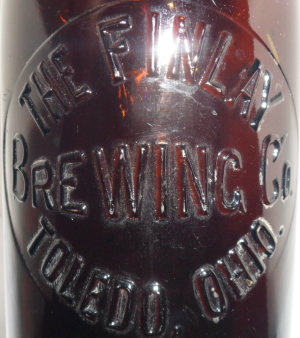 References:

ohiobrewerian.com

100 Years of Brewing 1903.

Frank & Frank Jr. (Wicker) Bottle Collection.