S. B. KITCHEL: WIND PUFF CURE

S. B. Kitchel established his business in 1880 in the town of Coldwater, Michigan. His liniments were used for treating animals.

Below is the S. B. Kitchel building.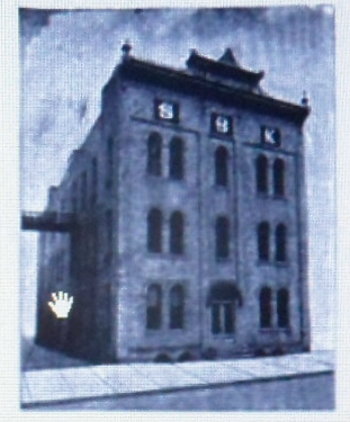 The S. B. K. building.
Below is an advertisement.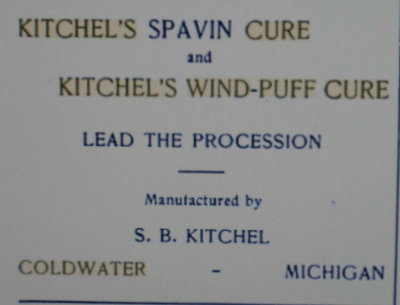 Below are photos of just one of his embossed bottles. This one is embossed Kitchel's Wind Puff Cure. This a an variant and is not embossed with Coldwater, Mich. This bottle is 5 ¼ inch tall and is oval in shape.



.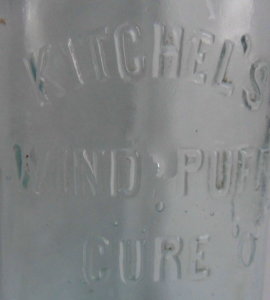 Wind Puff is the swelling in the joints of horses. Mainly in the legs and ankles, usually from fluid buildup. (Like water in the knees.)

Another well-known product was his S. B. Kitchel's Liniment

References:

Antique American Medicine Bottles by M. Knapp.

Frank & Frank Jr. (Wicker) Bottle Collection.