HUEY & CHRIST : DR STOEVER'S BITTERS UPDATE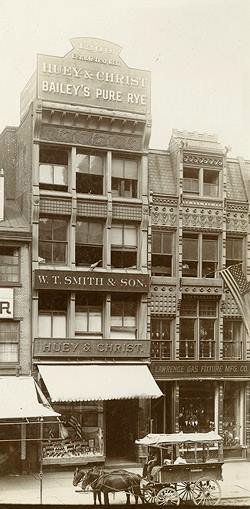 Wm. M. Huey and Amos H. Christ were Liquor Wholesalers and Manufacturers of Rye, Whiskey and Bitters. Between the years of 1875 thur 1884 they were located at 121 n. 3rd St. in Philadelphia, PA. They would relocated their company in 1885 to 1207-1209 Market St. They would stay at this location till 1909 then relocating again in 1910 to Arch St. they would stay at this location till prohibition would put the company out of business in 1918. The embossing on the bottle reads DR. STOEVER'S / BITTERS // ESTABLISHED 1837 // KRYDER & CO. / PHILADELPHIA. Below are photes of this rare Bitters bottle.

.

.

Below is a ad from the Readng Times November 19, 1868.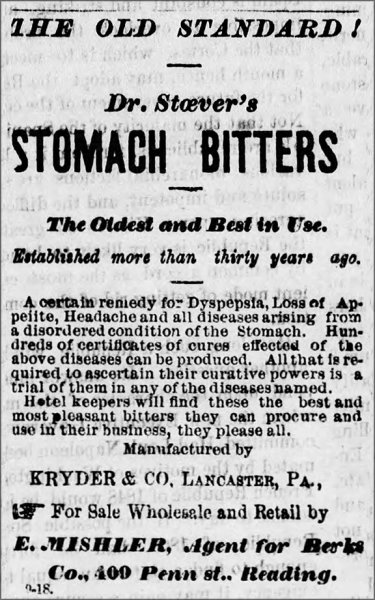 The label reads . The Old Standard 1837 Dr. Stoever's Celebrated Tonic Herb Bitters Kryder & Co. Sole Proprietor's 121 n 3rd St. Philadelphia. There is a identical bottle with Lancastor instead of Philadelphia which is extremely rare. Just a speculation that this my be where Kryder & Co. was and then sold to Huey & Christ.
Below is a ad from the 1884 Farris Lancaster City Directory page 201.

The company would used the brand names of Bailey's Whiskey' Bailey's Pure Rye and Dr. Stoever's Tonic Herb Bitters.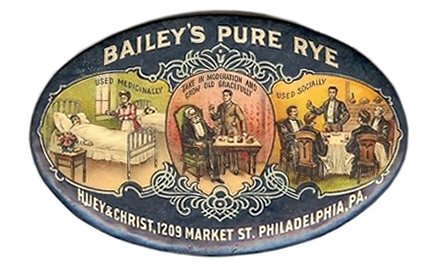 References:
Philadelphia City Directories 1874 thur 1918.
Bitters Bottle by Caryln Ring & W.C. Ham.
Frank & Frank Jr. (Wicker) Bottle Collection.