TUTTLE'S ELIXIR CO: BOSTON, MASS

In 1885 Samuel A. Tuttle was the proprietor and owner of a small business selling his Tuttle's Elixir. The Tuttle's Elixir Company was established in 1894. The address was 19 Beverly St. Boston, Mass. The company stayed in business until 1968.

Below are photos of one of these bottles. This 12 sided bottle reads TUTTLE'S ELIXIT CO. / BOSTON, MASS.



...



Below are some advertisements.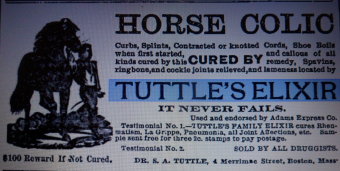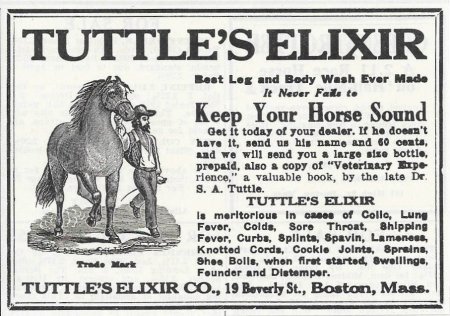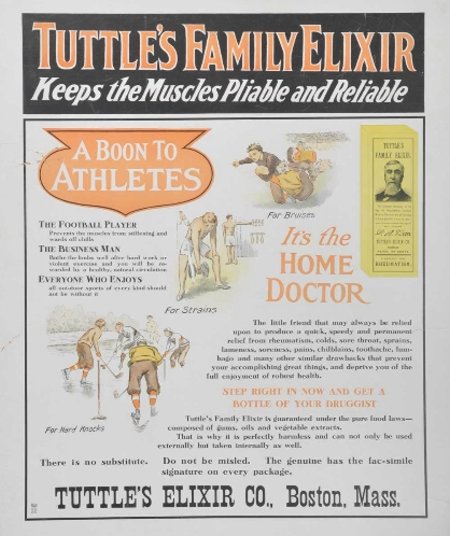 References:

Fike Richard E. 1987

Frank & Frank Jr. (Wicker) Bottle Collection.