IRRADIATED GLASS: CAN BE RESTORE BACK TO IT ORIGINAL COLOR.

Irradiated glass can be reversed.

Clear glass that contains maganese will turn purple and clear glass containing selenium will turn grey/amber when exposed to nuclear ray bombardment. You will need to have your bottle placed in a Kilm and heated up to 1100 degrees. Then let the bottle cool down. (NOTE at your own risk of damaging bottle)

Below is a bottle that has been exposed to a nuclear ray wave bombardment.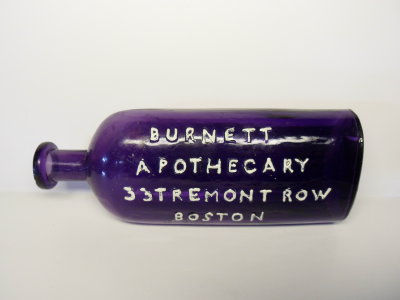 References:

Frank & Frank Jr. (Wicker) Bottle Collection.