CASE GIN OR TAPERED GIN BOTTLES

The word Gin comes from the Dutch word Genever. This word means Junipier. The early gins were made with Barley Malt Grain Mash and Junipier Berrys. Gin was first used as a medicine in the seventeenth century by the Dutch.

These bottles are called case gin or taper gin bottles. They were designed to pack bottle more efficiently. Either 6 to 24 bottles per case. These gin bottles were made since the 1600 hundreds though to the 20th century. The common color of these bottles are shades of green or sometime called black glass. Clear and amber colors are less common and cobalt case gin bottles are rare.

For more about Blackglass refer to Article 360.

Below are some photos of a few examples of these bottles.

Pontiled case gin bottle.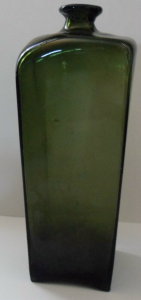 .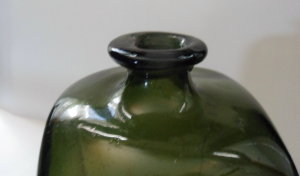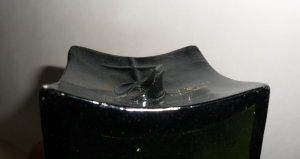 Non pontiled case gin bottle.



.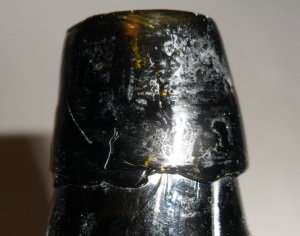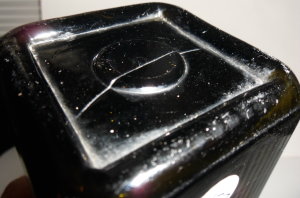 Embossed case gin bottle.





Below is a grouping of early case gin bottles . Courtesy from the Michael George Bottle Collection.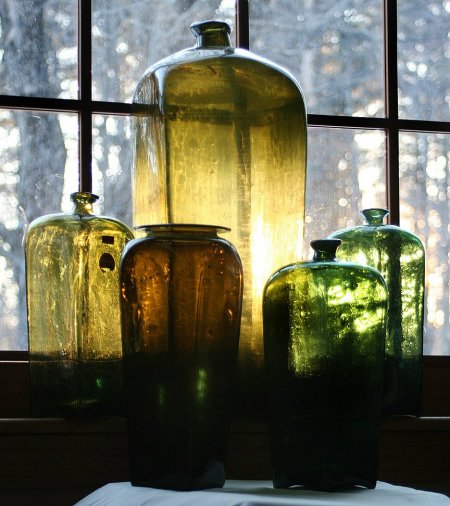 References:

Frank & Frank Jr. (Wicker) Bottle Collection.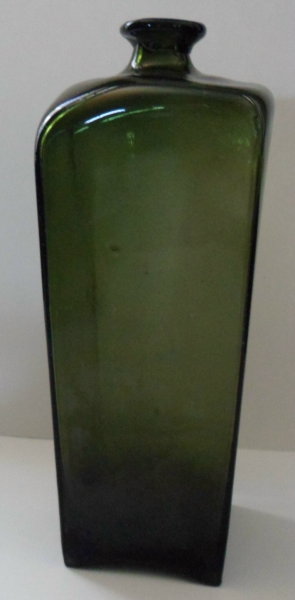 . Notice the deformed shape.