EAGLE - CORNUCOPIA G11-46 FLASK: KENSINGTON GLASS WORKS: PHILADELPHIA

The Kensington Glass Works was started in 1773 in Philadelphia by three business men. Isaac Gray, John Elliot Sr. and John Elliot Jr.. By 1875 the firm was advertising for sale decanters, case bottles, bitters bottles, pocket bottles,wine, cider bottles and all kind of table ware. By April 1777 the glass works closed and was occupied by the British. Isaac Gray and Thomas Leiper bought out Elliot Sr. and Elliot Jr. in 1780. In 1798 Christopher Tippel and Co. rented the glass works from Thomas Lieper and began to produce glass. By 1999 the company open a store in Philadelphia to sell glass wares. Lieper sold the glass works to Joseph Roberts Jr., James Rowland and James Butland in March 1800. Roberts was bought out by his partners two year later in 1802. The glass works continued to produce glass ware until an auction was held in 1812 to sell of the inventory of glass and coal. James Rowland bought out James Butland in 1815 but no product was being produced at that time. When James Rowland died his son James Rowland Jr. would inherit the glass works. Thomas W. Dyott would purchase the Kensington Glass Works from James Rowland Jr. for the sum of $12,000.00 in July of 1833. Dyott would incorporate it as Dyottville.

It is believed that this 1/2 pint EAGLE - CORNUCOPIA G11-46 flask was made at Kensington Glass Works between 1830 to 1838.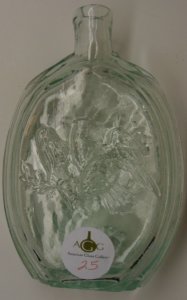 ..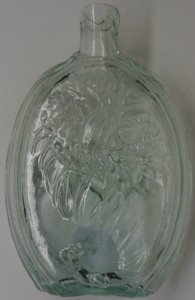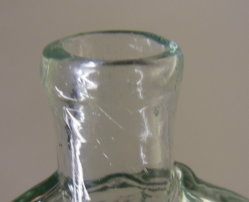 ..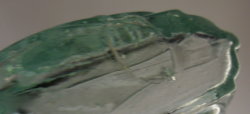 Please beware there are reproduction of these flasks.

References:

Article by Kevin A. Sives "A Brief History of the Philadelphia Glass Works ( Later called Kensington Glass Works.)

Frank & Frank Jr. (Wicker) Bottle Collection.