IMPERIAL CHEMICAL MANIFACTURING CO.: IMPERIAL HAIR REGENERATOR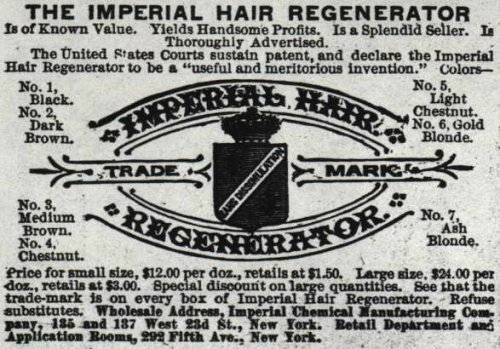 .Advertisement from the 1898 National Druggist.

The Imperial Chemical Co. was started sometime in the 1880s. The companys first location was at 54 West 23 rd Street acording to a advertisement from 1888. A advertisement from 1998 show a address of 135 W. 23RD in New York, New York. Another business location was added near the turn of the century at 22 W. 23 RD. The company was still in business in 1930.

There first patent was Sept. 16, 1884.

In 1891 the company registered and trademarked the words "Sans Dissimulation".

Below are some advertisements from this company.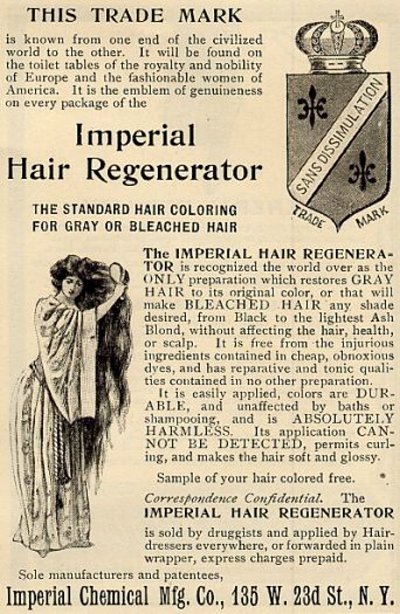 . Advertisement from the 1902 Harper Advertiser.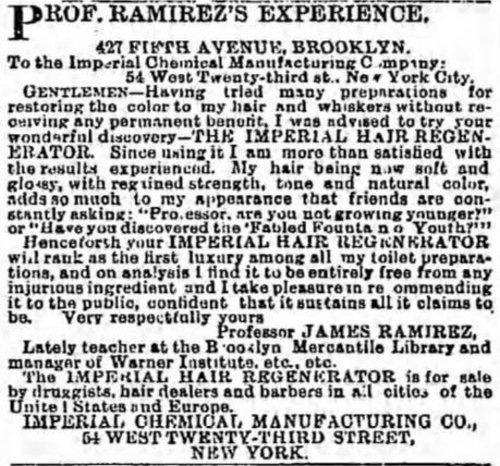 .Early advertisement from 1888.

Below are photos of this bottle.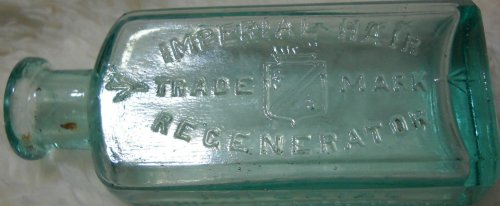 References:

www.hairraisingstories.com

Bottle photos courtesy of ebay.