SUFFOLK BITTERS: PHILBROOK & TUCKER: BOSTON

There is no alot of information about this company besides Philbrook, Tucker & Blanchard, were the Sole Proprietors and they were located at 63 & 108 Blackstone St., Boston, Massachusetts.

From the Boston Directory.

1840 Philbrook, Jas.
1849-1850 Philbrook, Geo.
1870-74 Philbrook & Tucker (Joseph W. Philbrook & Herman Tucker).
1875 Philbrook & Co. (J.W. Philbrook).
1880 Philbrook & Co.

These figural pig bottles are very collectable and sought after. Below are photos of a Sullfork Bitters // Philbrook & Tucker / Boston figural pig in a lite amber with some yellow. Its is 10 1/8 inches in length. The color amber are common, yellow are scarce and yellow with olive tone are very rare.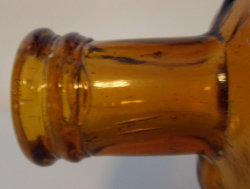 .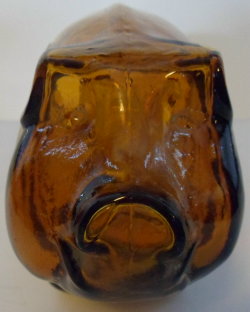 References:

Bitter Bottles by Carlyn Ring & Bill Ham.

Frank & Frank Jr. (Wicker) Bottle Collection.