CARL LANG HUNTINGTON BREWERY: HUNTINGTON,IND.

This brewery was started by Jacob Boos and George Phaler in Huntington Indiana. Boos became the sole proprietor in 1869. In 1887 the brewery made from 2,000 to 5,000 barrels annually depending on who's report you see.

He sold the brewery in 1890 to Carl Lang. The brewery burned on October 18, 1900. At that time it was "one of the oldest breweries in the state" according to the Fort Wayne Sentinel. Lang sold the brewery to Hoch and Knipp for $45,000 but had to sue them to get the money after they paid him only $5,714.20.

Below is one of there quart blob top beer bottles. This bottle is from 1890 - 1900.



.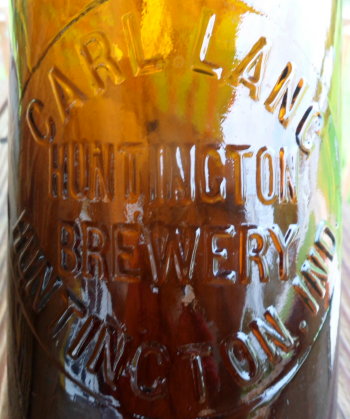 References:

www.indianabeer.com

Frank & Frank Jr. (Wicker) Bottle Collection.