DR. BOYCE'S TONIC BITTERS HENRY & CO. WATERBURY VT.

This brand was formulated and sold for a number of years during the 1830's and 1840's by Dr. Henry Boyce of Roxbury, Vt. It is believed that the brand name was first embossed on a bottle during the late 1850's by Francis Fenn, a druggist in Rutland, Vermont. A variant made about 1864 has Fenn's name on it as proprietor. He sold the brand to William Henry about 1867 in order to expand the retail business and evidently got out of the wholesale drug trade. Henry and Company formed in Waterbury, Vermont in 1867-1868.

By 1872 the company would split into three different business. John F Henry, Johnson & Lord and Wells Richardson.

Below is one variant of these bottles. Its embossed DR. BOYCE'S / TONIC BITTERS / Henry & Co. / PROPRETORS / WATERBURY VT. This one has some green glass streaks in neck of bottle.



..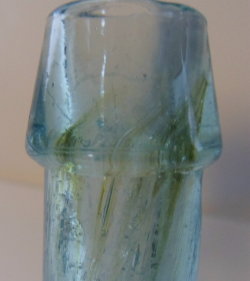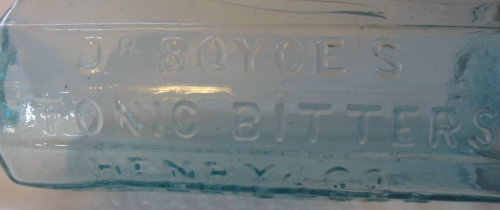 Below is a later bottle from the Henry, Johnson & Lord company.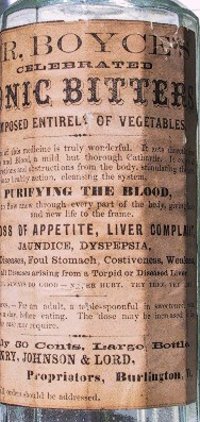 References:

Bill and Betty Wilson – 19th Century in Glass.
Frank & Frank Jr. Bottle Collection.