COMMON BOTTLE IN RARE COLOR
The bottle below is fairly common in the color clear. It has a fluted neck like some whiskies bottles have but this bottle would have had salad dressing inside. The bottle is embossed MY WIFE'S / SALAD DRESSING. I would call this color a gasoline green and is rarely seen in this color.

The amber one is more common.

Update These bottle are well made reproductions made in the 1960s -1970s. The originals were only made in clear glass.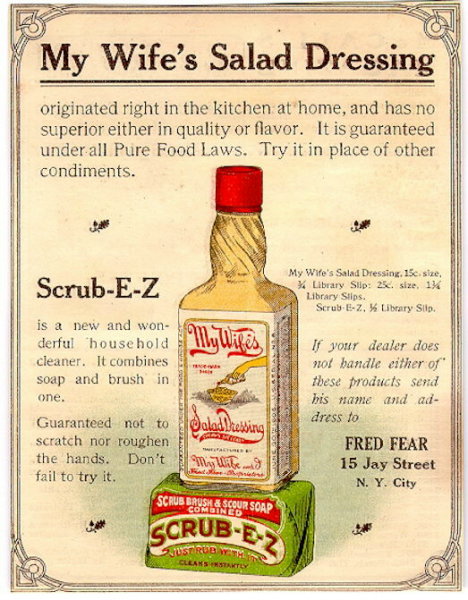 References:
Frank & Frank Jr. (Wicker) Bottle Collection.