W. J. MORLEY DRUG CO. : KIDNEY AND LIVER CORDIAL
New information added. The Morley brothers started their wholesale and retail drug house in Austin, Texas located at 206 East Street in 1874. W. J. lived in St. Louis and managed the house and laboratory and S. K. continued in the Austin business. Both man were from Indiana.
In 1874 W. J. Morley established the Morley Drug Co. which was located at 207 Pecan Street in St Louis. A couple years later S. K. Morley brother of W. J. Morley would join him in the business. The company would relocated again a few years later to a Victorian style brick building bearing the companies name and date established. The address now would be 209 6th Street still in St. Louis. Below are some photos of their MORLEY"S / KIDNEY AND LIVER / CORDIAL bottle.

.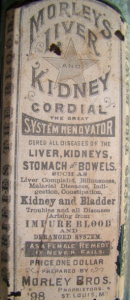 .

The label reads Morley's Kidney and Liver Cordial. The great system Renovator. Cures all diseases of the Liver Kidneys, Stomach and Bowels. The other side of the label is in German. The price was $1.00 dollar per bottle.
Other products the company produced were Dr. Morley's Sarsaparilla and Iod. Potass St. Louis, Morley's Univeral Blackberry Balsam, Morley's Wonderful Eights along with other products.
Below is a tade card.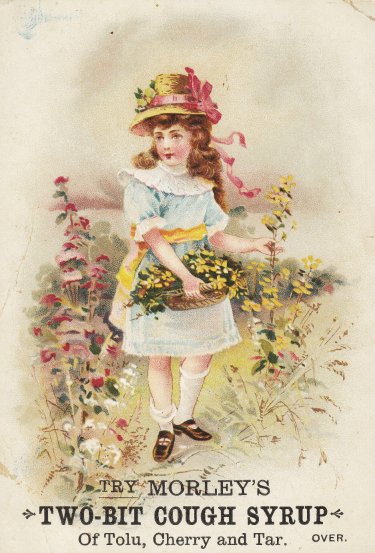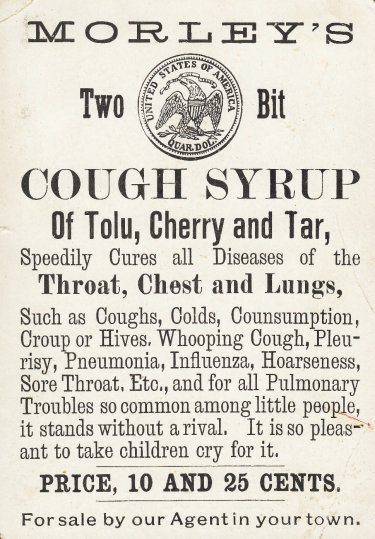 W.J. Morley would retire in 1921. His son W.H. Morley would succeed him in the firm. The company would be sold in 1933.
References:
Dr. Cannon Article Medicine Chest in the AB&GC.
Frank & Frank Jr. (Wicker) Bottle Collection.