CHARLES R. STUART : HOP TONIC BITTERS
This Hop Tonic semi cabin is from Charles R. Stuart from Cleveland, Ohio. The label reads Hop Tonic Bitters. Trademark dated June 1876. Below is a photo of this bottle its embossed HOP TONIC also HOP TONIC on all four roof panels.

There also is a label saying Grand Rapids, Mich.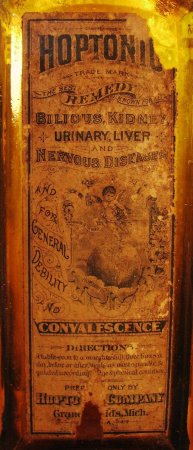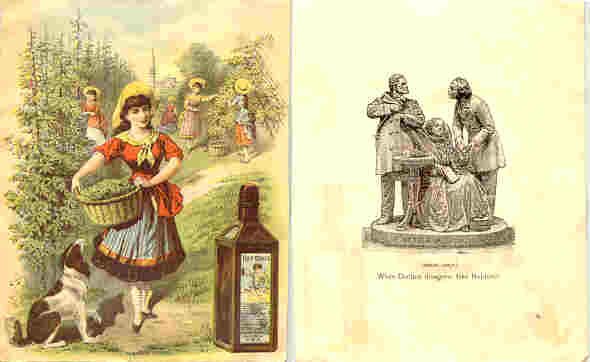 Above is a photo of one of their trade cards.
References :
Bitters Bottles by Carlyn Ring & W. C. Ham.
Frank & Frank Jr. (Wicker) Bottle Collection.